News
Latest updates from the campaign:
Friday, July 28, 2023 8:38 PM
Supporting our Farmer's Market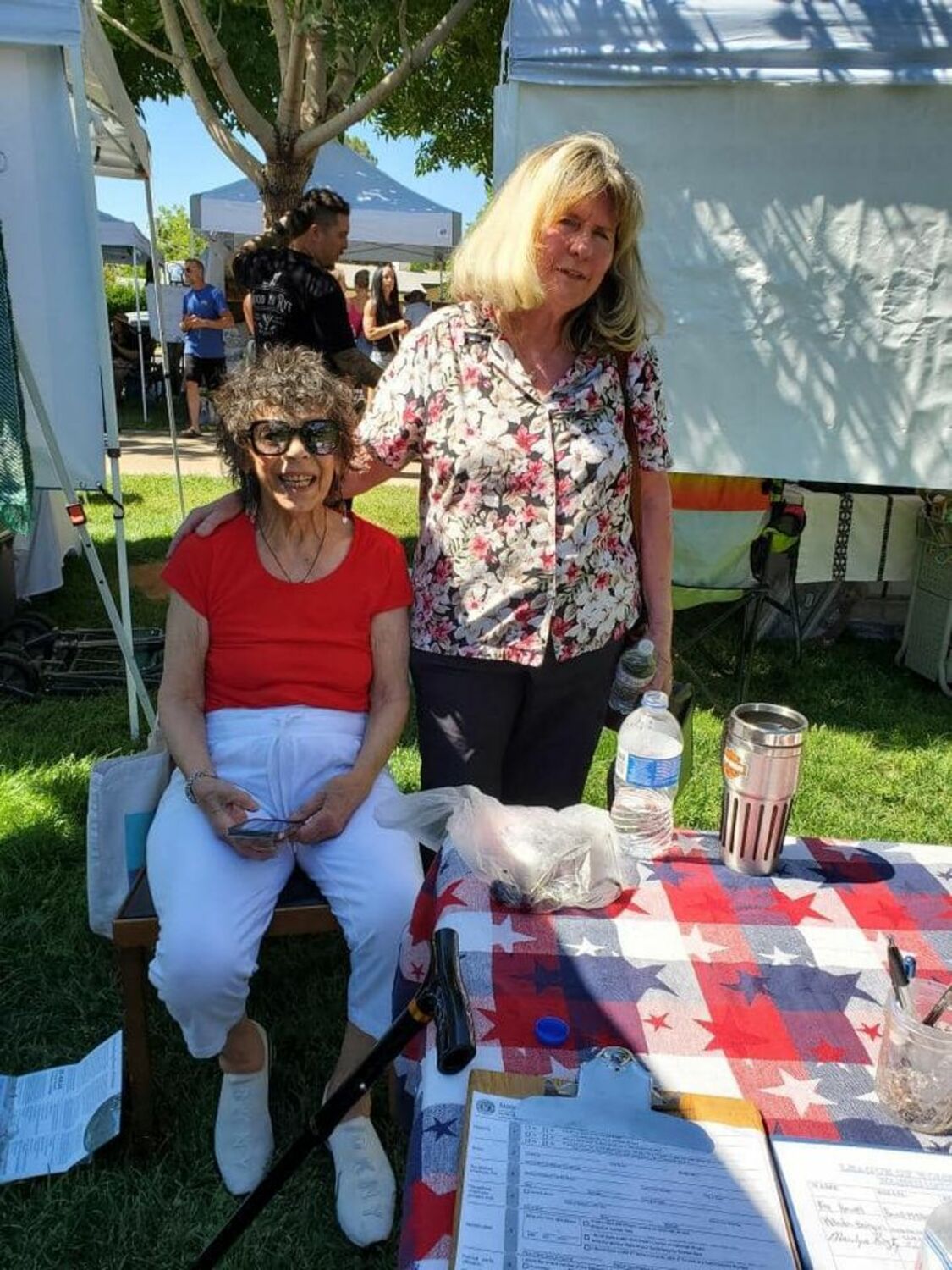 07/04/2023: Visited Farmers Market
What a great time we had at the Farmers Market. It was a wonderful sunny Saturday morning. Venders and shoppers seemed to be having a great time. It didn't seem too hot because it was in the morning and the sun was blocked by the gorgeous park trees.
We couldn't believe all the wonderful items from the farmers and the artisans. There were vegetables, fruits, flowers, homemade bakery items and sweet smelling things to delight your senses. Also for sale were beautiful jewelry items, linens, wood and painted items. In addition there were several volunteers who were giving their time to inform us on various issues important to our community. There was so much more. You will have to go and see for yourself. Mark it on your calendars. Farmers Market at Worthen Park, 300E. 400so St. George, Saturdays from 9-12 am.
The venders commented that the Farmers Market might be on the chopping block, and they were really concerned. They said everyone was cautious about keeping the park clean and were careful to not mark up the grass. This event is so important to these nice folks. For some, it supplements their income, but most of all it gives them the opportunity to meet new friends and share their talents with others. I listened to the merchants and I understood. It's our community, our right, and our future. I will do everything possible to support the Farmers Market.
For all of us, it was a fun day at the park and maybe a reason to get up Saturday morning and have an excited day.
If you haven't been to the Farmers Market, I hope you will put it on your calendar. If you find the parking full, you may park in designated parking on the streets. Please never block a business or a resident's driveway. Hope to see you there!
---
Tuesday, July 4, 2023 6:08 PM
FUN at the St George July 4th Parade
07/04/2023: Meet and Greet Parade entrants prior to the parade start.
Prior to the start of the 4th of July Parade, I met and talked to many of the people who were participating in the parade. I really enjoyed meeting all of them and it gave me the opportunity to introduce myself and discuss items and issues that were important to them.
_________________________________________________________________________________________
07/04/2023: 4th of July 2023 St. George Parade
The 4th of July parade was absolutely wonderful.
This was the first time I have ever actually been in a parade. We decorated our Mustang with patriotic colors and flags and joined in with the other entrees. We were amazed by all the people and the beautifully decorated floats. It was exciting!
It was fun tossing candy to all the little and big kids. I wish I had purchased more candy because I ran out towards the end of the parade. The announcer for the parade was fantastic. He announced that I was running for City Council. The people at the parade shouted out "Yea, Rigby for City Council" I really felt supported. Thank you St. Georgians, You made me smile.
This was my first event in my campaign and I loved it. My son came from SLC to drive the Mustang and help with pictures. It was awesome to have him help us out. I could see the big smile on his face. He really had a good time too.
Thank you St. George, our beautiful city, for being so much fun
---
Thursday, June 29, 2023 12:30 PM
St George City annexes gravesites without notification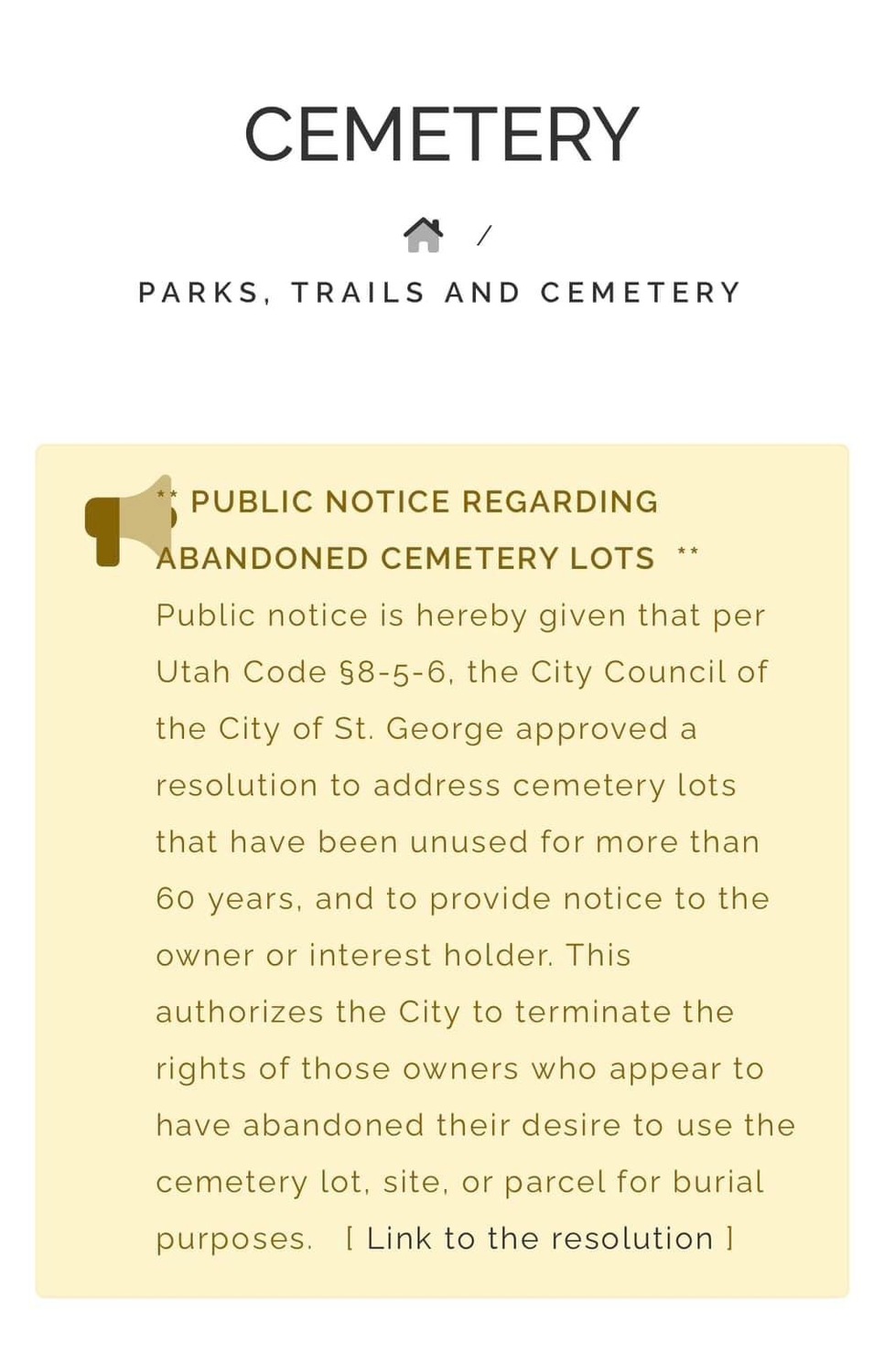 When I read this and was very concerned . I don't understand how they could take away peoples property. When you purchase a piece of property ( they are expensive) it belongs to you or So I thought. People live all over the country these days and when they die they have a place to be buried. I think they would have to provide a place to those that do not read this. I would like to find out how this could and would be done. We have burial plots in two different grave sites in SLC. They are bought and paid for . Some people have paid payments over time to purchase those pieces of property. Just saying it feels like stealing to me. -