Supporting our Farmer's Market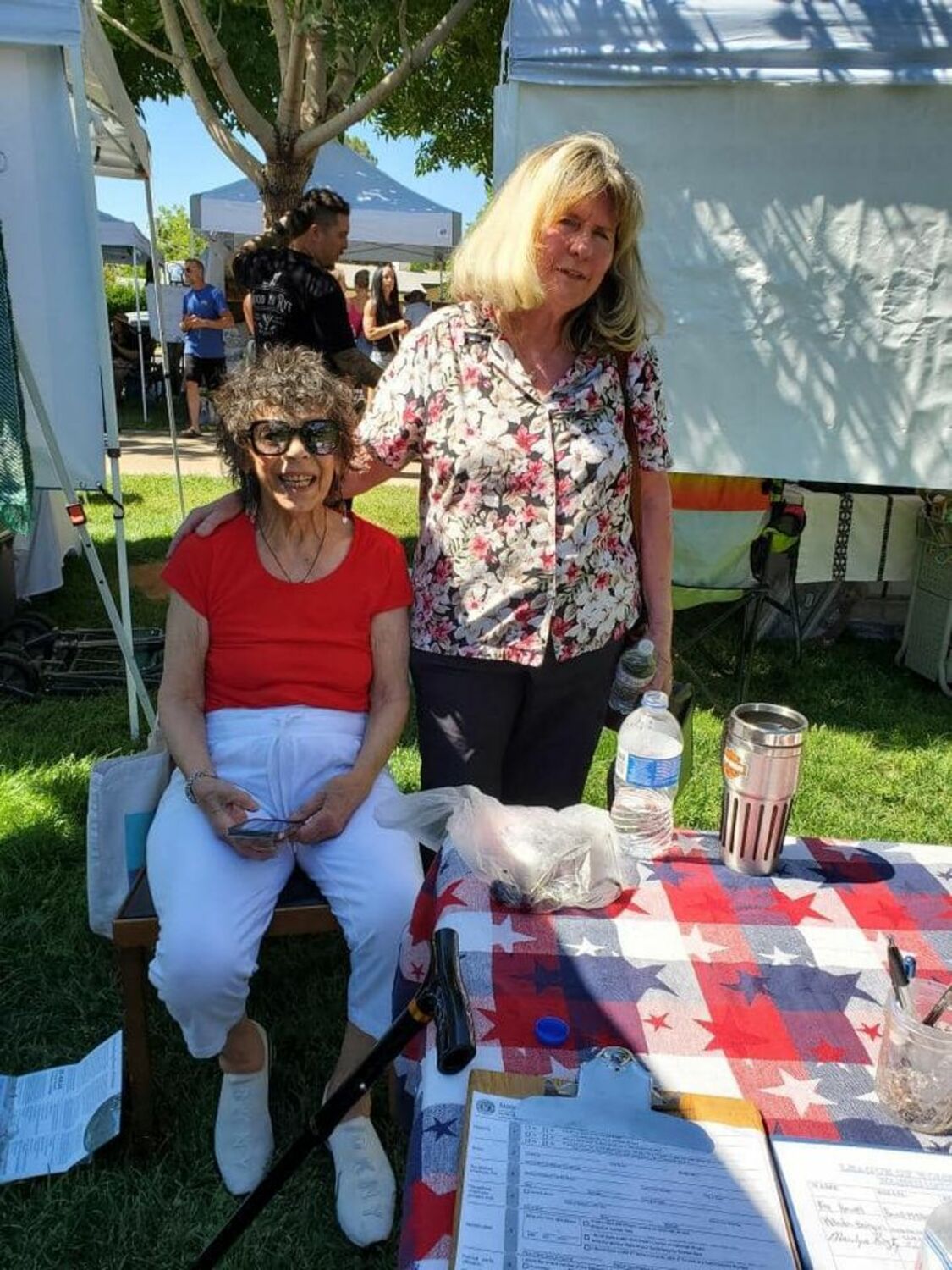 07/04/2023: Visited Farmers Market
What a great time we had at the Farmers Market. It was a wonderful sunny Saturday morning. Venders and shoppers seemed to be having a great time. It didn't seem too hot because it was in the morning and the sun was blocked by the gorgeous park trees.
We couldn't believe all the wonderful items from the farmers and the artisans. There were vegetables, fruits, flowers, homemade bakery items and sweet smelling things to delight your senses. Also for sale were beautiful jewelry items, linens, wood and painted items. In addition there were several volunteers who were giving their time to inform us on various issues important to our community. There was so much more. You will have to go and see for yourself. Mark it on your calendars. Farmers Market at Worthen Park, 300E. 400so St. George, Saturdays from 9-12 am.
The venders commented that the Farmers Market might be on the chopping block, and they were really concerned. They said everyone was cautious about keeping the park clean and were careful to not mark up the grass. This event is so important to these nice folks. For some, it supplements their income, but most of all it gives them the opportunity to meet new friends and share their talents with others. I listened to the merchants and I understood. It's our community, our right, and our future. I will do everything possible to support the Farmers Market.
For all of us, it was a fun day at the park and maybe a reason to get up Saturday morning and have an excited day.
If you haven't been to the Farmers Market, I hope you will put it on your calendar. If you find the parking full, you may park in designated parking on the streets. Please never block a business or a resident's driveway. Hope to see you there!